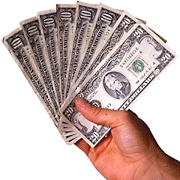 While the economy remains a bit stagnant, some food and beverage companies have significant cash on their balance sheets, and intend to increase capital spending on new products, mergers and acquisitions and technology to fuel growth, according to a recent survey from KPMG LLP, a US audit, tax and advisory services firm. While investing in growth, executives remain focused on costs and efficiency, and indicate their companies are placing increased emphasis on talent management and regulatory compliance.
According to KPMG's Food & Beverage Industry Outlook Survey, 68 percent of food industry executives affirm their companies have significant cash on the balance sheet—up 63 percent from KPMG's 2011 survey—and nearly half (47 percent) say their companies' cash positions have improved from last year.
"The food and beverage sector has experienced some positive momentum in the past year," says Patrick Dolan, KPMG national line business leader. "The improved cash positions at many of these companies will allow them to be more aggressive to drive growth and innovation—both organically and inorganically."
Of the processors surveyed, 59 percent plan to increase spending over the next year with the highest-priority investment areas being new products or services (39 percent) and the acquisition of a business (38 percent). Beyond this, 62 percent of executives indicate their companies are likely to be involved in a merger or acquisition within the next two years.
Food and beverage executives surveyed identify technology (36 percent) as a significant area of investment, including cloud computing and data analytics. Executives say this technology will help them reduce costs, enhance interactions with customers and suppliers and accelerate the time to market.
According to the survey, data analytics is also cited as a key aspect of their business strategies, which they use to gain insight on customers for brand and product management, and to help make pricing decisions. In evaluating their companies' understanding of data analytics, 17 percent say their companies have high data analytics literacy, and 22 percent feel their companies are rapidly moving toward higher literacy. However, 35 percent categorize their companies as about average when it comes to using analytics, while 22 percent feel they are behind their competitors.
The survey found 40 percent of food executives indicate operational improvements and making significant cost reductions will be their key initiatives over the next two years. Most point to pricing issues and input costs as the most significant threats to revenue growth and profit margins. According to the survey, executives identify the top initiatives for growing their business as: significantly improving operational processes (26 percent), increasing organic growth (22 percent) and reducing costs (17 percent).
The survey showed  executives are more focused this year on retaining talent than last year, with an emphasis on compensation and training. Processors are also addressing FSMA-based regulations as well as federal tax policies and healthcare reform.
Finally, 58 percent of executives surveyed say revenues are up from last year, and 72 percent expect revenue will continue to rise this year. Similarly, 53 percent say their companies will increase the number of US employees, even though increases in hiring are expected to be modest.
For more information, contact Manuel Goncalves, 201-307-7735, www.us.kpmg.com.