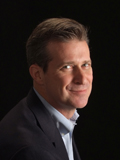 Mike Edgett, director of industry marketing and process manufacturing, Infor
Food Engineering interviewed Infor's Mike Edgett about ERP systems, HACCP and performance improvements. Edgett, director of industry marketing, process manufacturing, has a background in food manufacturing, and has worked for Quaker Oats, Bunge and Borden's in roles from R&D to marketing and sales.
Edgett recently co-presented a FE webinar entitled, Harnessing Consumer Influence for Optimal Supply Chain Performance. View the archived webcast. 
FE: How can ERP systems help processors get a handle on changes in ingredient suppliers, adjustments to recipes and new product development?
Mike Edgett: Systems like ERP can help processors manage what they need to control. If you're looking at your HACCP plan, you likely have a number of elements that are defined as critical control points. We're able to document what those need to be and put a process in place. The critical control points can include several areas or activities. For example, you need to make sure you have the latest analytical results for all the raw materials you recognize as critical to the product and are more likely to create issues down the road, or the product will have a very short shelf life. And you need to have control points in place to address [shelf-life issues].
ERP systems can also help ensure your plant maintenance is efficient. You can schedule maintenance and determine a predefined level to which it will be maintained. From a new-product perspective most development, production and marketing can be accomplished outside of what I would call core ERP systems. All of these issues are usually handled by add-on systems—like product lifecycle management [PLM]. Process manufacturing ERP systems contain some elements of PLM, but best-of-breed capabilities exist in a dedicated PLM system. A PLM system allows you to develop new products and modify existing products based on changes in raw materials.
A big issue concerning consumers is the use of ingredients that contain genetically modified organisms [GMOs], and processors may at some point have to declare them on the label. Although California Prop 37 failed to pass, many consumer groups are still pursuing the labeling of GMO ingredients, and this is not expected to go away. A lot of processors will be going back and looking at their PLM systems to make sure they've created a product that is completely clean from a labeling perspective. They will want to know what's in the finished product to make these claims. Technically, they may think it's a minor issue, but from a legal or regulatory standpoint, it still needs to be on the label.
FE: Speaking of ingredients and labeling, what level of integration can we expect from ERP and LIMS? How can we prevent bad product from going out the door before the lab test results are back?
Mike Edgett: To keep product from going out the door prematurely, it's really as much an internal process issue as it is a capability of the system. You can set up your system so it can hold your product for as long as you want. For example, after the product is produced, it does not leave the warehouse for 48 hours, or it does not leave a third-party warehouse for 48 hours—however long you determine to hold the product.
Perhaps you have an agreement with your end-customer to ship the product before the standard 48-hour period needed for lab tests to return. If that's how you proceed, we have a graphical lot-tracking capability, which can pull the product back if it becomes necessary. It's possible to view down-to-the-minute details—where we know the exact location of each product. We can reverse that process as well. We know the origin of a specific raw material, if it came from a certain supplier and where it was processed. We can see the final destination for all our products at the end of the day. That's why you're finding a bigger drive for process tracking, so processors can trace everything from the farm to the store.
The ability to integrate lab test results from LIMS and an ERP system varies. Some systems are highly automated, and other systems require complete manual entry of lab results. There is an expectation for modern LIMS and ERP systems to be integrated because processors want to track everything at short notice.
FE: How do we assure time-critical products get into the supply chain quickly?
Mike Edgett: It goes back to the processor's HACCP plan—when it determines which of the risk elements are most important. If the risk is low, then allowing the product to ship and enter into the supply chain is acceptable. If you realize it's not a health-related risk, you still have the capability to pull it back. If the design is correct, the chances of a recall are minimal.
Nowadays, many recalls have nothing to do with health and safety. More often they are the result of labeling issues.
FE: That's correct. Labeling issues are easily 50 percent of recalls.
Mike Edgett: That's why a lot of people are using PLM systems. One of the key drivers for PLM is prevention of [labeling] problems. A claim to fame for Infor is that none of our Optiva customers [Infor's PLM solution] have ever had a label-related recall. We've built the system that has the intelligence—for the lack of a better word—to manage product lifecycles and all related issues. But, the system will only succeed if it brings in all the raw material data correctly.
FE: What if one ingredient supplier tells you there may be peanuts in the ingredient, and you have on your label "doesn't contain peanuts"?
Mike Edgett: From a quality standpoint, the emphasis is on catching issues on the front end. There's no cut-and-dry story here. You have to decide yourself which system is a comfortable fit. For example, when and what tests are performed on the raw materials when they come in? What confirmed lab results do you expect from your suppliers? It really comes down to where those risks are perceived.
FE: How quickly is it possible to track backward and forward if a problem is found, and it is caused by a single ingredient?
Mike Edgett: There are a number of different ways—some are simple and others are pretty detailed. We have a detailed capability with a graphical manager that allows you to picture the location of a product within the supply chain. It's helpful to customers, regulators and anyone who works in the plant because they can get an immediate picture of where a product is in the supply chain. It's a web-based tool that can be accessed anywhere—not just in the plant.
FE:Energy and sustainability are critical issues today. Can we ascertain what amount of energy is expended to produce a pound of product? Does this measurement have any merit?
Mike Edgett: You can definitely calculate the cost for the amount of energy required to produce a pound of product. Its merit is dependent on the type of business you are in and the need to track costs by the item and by the batch. You figure out your raw materials costs, the costs of running the plant and divide that total by the SKUs in units, pounds or whatever makes sense in your plant. It's fine if everything is processed using the same simple procedure. But if your processes vary greatly by product, then it's critically important that your asset management system can measure that process.
FE: But if all you manufacture is Cheerios, then it's easy?
Mike Edgett: You can track all of that with the right system. It's not uncommon for ingredient suppliers to have an understanding of their entire process and the required energy. It's not really a cost-plus model, but something along those lines that they use for determining prices for their customer base. They want to be able to go back and tell their customer their price has gone up by a certain percent to produce the ingredient. You can't really prove that change unless you've established a way to track your energy expenses by product. That's really where the earned merit becomes much more beneficial.
FE: What are other KPIs would be important to monitor and why?
Mike Edgett: This is dependent upon the type of business. It is important to maintain the ability to closely track your overall raw material costs. The price for commodities can change on a frequent or daily basis. The ability to monitor those adjustments is much more crucial than many of the other fixed costs associated with plant operations. Of course, another KPI is yields, as they are required for measuring the overall cost. When we evaluate how our ERP systems translate a benefit for our customer base, we're really trying to help them with their overall constraint planning. We look at the beginning demand, the forecast for growth and other variables such as product shelf life, changeover times, downtime, etc.
FE:I've heard some horror stories about bakeries that can't account for all the ingredients based on output and waste.
Mike Edgett: What we're trying to do is help them optimize their production schedule on a daily or hourly basis so they minimize the amount of waste.
FE: Are most processors using a high-level ERP program also set up with the right process-monitoring/control equipment? Or is there a lot of catch-up and upgrading that needs to be done before implementing the software?
Mike Edgett: I don't know of a good rule-of-thumb in which companies of a certain size should possess a fully integrated ERP system, including the supporting hardware. We have found a huge delta between what the top and bottom 25 percent have in place. It's reflected within their performance data. There are much higher costs for processors that have not implemented full-blown ERP systems.
FE: How do you make ERP affordable to small and medium-sized processors?
Mike Edgett: We have a number of different solutions and approaches for the marketplace. We do scale down to meet the needs of most medium-sized players without any difficulty at all. We also have modularity in our approach that allows us to offer solutions that meet a specific need. For example, a beverage processor might be focused on a tank scheduling solution to prevent bottlenecks, and we can help it address that issue. Additionally we have solutions to address many of the other unique food and beverage processing requirements. Also, we've begun to offer some of our solutions such as asset management in a cloud environment.
About Mike Edgett
Mike Edgett is Infor's director of industry marketing, process manufacturing, and is responsible for Infor's positioning in the food and beverage, chemicals and life sciences markets. Prior to joining Infor, Edgett was the vice president of marketing at Movius and held various marketing positions with Arris Interactive and Bunge Foods. He also held positions with Quaker Oats and Borden's in the areas of product management, business development and research and development. Edgett earned his MBA in marketing and operations management from the University of Rochester and a bachelor of science degree in chemistry from Houghton College.