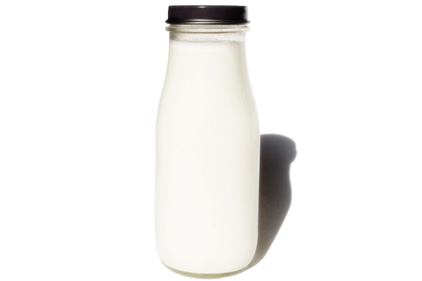 A powerful new online tool to help buyers identify dairy ingredient sources or food brands looking for co-packing partners of dairy foods and beverages has been launched by Dairy Foods, a BNP Media publication like Food Engineering.
"Dairy Plants USA" is a searchable online database containing 1,300 plants producing Grade A products, including milk, cream, egg nog, yogurt, sour cream, cottage cheese, milk powders, liquid and condensed whey, and lactose. It also includes plants manufacturing cheese and ice cream products. Users and find processors of sheep's and goat's milk, too.
Here are five examples of searches users might make on Dairy Plants USA:
·         An engineering firm, specializing in cheese plants, wants to identify cheese facilities in the Midwest.
·         A company wants to have a Greek yogurt brand, but does not have the skill set to manufacture cultured dairy products. And, in order to be near its distributors, the company needs a processor in the Northeast. Search for all the yogurt plants in New York state.
·         A company wants to enter into the long-shelf-life dairy beverage market and needs a partner who can process and package milk into aseptic containers.
·         A developer of high-protein beverages needs to find sources of whey protein concentrate.
·         A user wants to identify all plants of a specific dairy processor.
All of the results appear on a map.
Visitors to the Dairy Plants USA site include anyone in the food processing industry in general and the dairy industry in particular. Here are seven potential types of visitors and the reason for visiting:
1.       An engineering firm. To search for plants that might be in need of an expansion or upgrade.
2.       A food processor. To search for makers of ingredients (such as whey, lactose or cheese) to use in their formulations.
3.       A dairy processor. To search for potential co-packing partners.
4.       An ingredient supplier. To search for prospects for their products (such as cheese cultures, ice cream flavorings, etc).
5.       An equipment supplier. To search for prospects for homogenizers, separators and other processing equipment.
6.       A job seeker. To look for dairy plants by company name, location or products made.
7.       Food buyers. To look for dairy plants approved by the USDA Grading Service.
Dairy Foods built the database from a variety of government and private sources, including the official U.S. Food and Drug Administration's Interstate Milk Shippers list and the United States Department of Agriculture's list of plants approved for USDA Grading Service.  Plants on the latter list are inspected at least twice yearly by the USDA, and plant approval is determined by unannounced inspections covering more than 100 items, including milk supply, plant facilities, condition of equipment, sanitary practices and processing procedures. View the directory here.