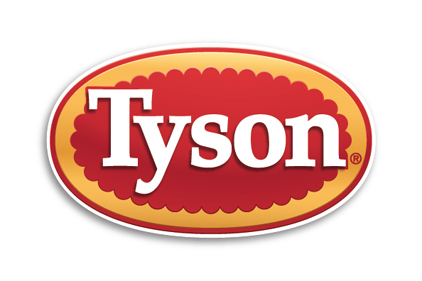 Tyson Foods, Inc. announced Monday it has reached an agreement with JBS SA to sell its poultry businesses in Mexico and Brazil.
The transaction, valued at $575 million, is expected to be complete by the end of 2014. Tyson said JBS and Pilgrim's Pride intend to maintain all operations with the current workforce and will honor labor contracts in both countries.
"Although these are good businesses with great team members, we haven't had the necessary scale to gain leading share positions in these markets," said Donnie Smith, company president and CEO.
Smith said Tyson will use proceeds of the sale to pay down debt associated with the company's acquisition of Hillshire Brands.
Tyson won a back-and-forth bidding war with Pilgrim's Pride in June for the acquisition of Hillshire Brands.
Tyson Foods' Mexican business will be acquired through Pilgrim's Pride, whose majority owner is JBS USA Holdings, Inc., a wholly owned subsidiary of JBS SA. The Brazilian business is to be acquired through JBS Foods, also a wholly owned subsidiary of JBS SA.
Tyson said it will continue to supply Mexican customers with US-produced chicken as well as chicken produced in Mexico, in part through a co-packaging arrangement with Pilgrim's Pride.
In the long term, Smith said the company remains committed to its international business and will continue to look for opportunities to expand. Furthermore, the company says it is focused on growing poultry opportunities in Asia.
According to Tyson, its Mexican poultry business is based in North Central México, has three plants and employs more than 5,400 people. The acquisition of Tyson's Brazil operations, known as Tyson do Brazil, involves three production plants with 5,000 employees.