Latest headlines
Burger King and Tim Hortons combine to form new QSR company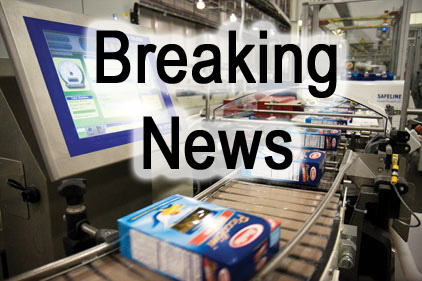 In what will become the world's third largest quick service restaurant (QSR) company, Burger King Worldwide Inc. and Tim Hortons Inc. have reached an agreement to create what the companies are calling a new "global powerhouse."
Both companies will continue to be managed independently, but benefit from new company's global scale and reach and enjoy shared best practices.
According to officials from both companies, 3G Capital, a key investor in the H. J. Heinz Company, will own approximately 51 percent of new company. The company will be based in Canada, which officials said will be the largest market for the company.
Burger King's operations will continue to be based out of Miami and Tim Hortons' will remain in Oakville, Canada.
"By bringing together our two iconic companies under common ownership, we are creating a global QSR powerhouse," said Alex Behring, executive chairman of Burger King and managing partner of 3G Capital. "Our combined size, international footprint and industry-leading growth trajectory will deliver superb value and opportunity for both Burger King and Tim Hortons shareholders, our dedicated employees, strong franchisees, and partners. We have great respect for the Tim Hortons team and look forward to working together to realize the full potential of these two extraordinary businesses."
Representatives from Tim Hortons called the partnership a bold, assertive step that will help grow the passion their brand inspires in its customers. Tim Hortons said it was initially approached by Burger King to discuss a possible deal.
Burger King officials addressed comments from the media and public and said this was in no way a tax-driven deal and the company does not expect there to be meaningful tax savings.
"We are very proud of the great history of our organization and the progress we have achieved in creating value and delivering the ultimate experience for our guests," said Marc Caira, president and CEO of Tim Hortons. "As an independent brand within the new company, this transaction will enable us to move more quickly and efficiently to bring Tim Hortons iconic Canadian brand to a new global customer base."


I want to hear from you. Tell me how we can improve.