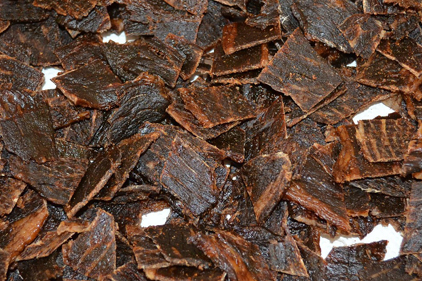 An undetermined amount of beef jerky products are being recalled by Albuquerque, NM-based Jerky By Art because they were produced without USDA inspection.
The products also contain wheat and anchovies, allergens that were not declared on the product's label.
According to USDA's Food Safety and Inspection Service (FSIS), the problem was discovered during an ongoing investigation into the establishment.
Products being recalled include all vacuum-packed plastic bags of Claude's Beef Jerky with Red Chile containing the establishment number "EST. 34270." that were produced before September 12, 2014.
Most of the products were packed in 4-oz bags, but the affected products could have been packed into bags of other sizes.
Neither FSIS nor the company has received reports of any adverse reactions related to consumption of these products.