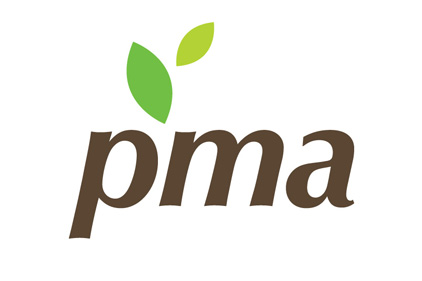 The Produce Marketing Association (PMA) Foundation's fifth annual Emerging Leaders Program begins next week in Arizona where 37 young professionals from throughout the fresh produce supply chain will gather to engage in learning that will prepare them for the responsibilities of future leadership roles.
According to PMA, the program is a part of the foundation's "initiative to establish a workforce with the diverse skills necessary to meet the complex demands of business."
The PMA Foundation Emerging Leaders Program Class of 2015:
• Emilio Aguado, Calimax
• Armando Alvarado, Triple H Produce LLC
• Ignacio Balmaceda, Exportadora Subsole S.A.
• Steve Bindas, Chiquita Brands
• William Brauchle, Wegmans Food Markets
• Jose Carrasco, ERC Trade
• Sam Chaidez, Taylor Farms Retail
• Vanessa Cordova, Wholesum Harvest
• Daniel Corsaro, Indianapolis Fruit Company
• Aaron Daniels, Kroger
• Candace Davis, Delhaize America
• David Dudley, Save Mart Supermarkets
• Ricardo Echeverri, Turbana Corporation
• Kailan Elder, Domex Superfresh Growers
• Ken Fulton, Sunkist Growers Inc
• Luis Galaviz, Del Campo Supreme
• Matthew Giddings, The Oppenheimer Group
• Keith Groven, Black Gold Farms
• Alina Henry, Produce Marketing Association
• Galen Johnson, FreshPoint
• Nick Kastis-Akury, L & M Companies
• Joseph Klick, Naturipe Farms
• Tyler Lance, Progressive Produce/Pathfinder
• Nicholas Leonard, Freshpoint CT
• Randy Marsh, Legacy Farms
• Joshua Menchaca, Pro Citrus Network, Inc.
• Lee Miller, R.S. Hanline Inc.
• Andrew Moberly, Daymon Worldwide/Wegmans Food Markets
• Giuseppe Rubino, Mastronardi Produce
• Max Saad, Mastronardi Produce
• Herman Sihota, Kam-Way Transportation, Inc.
• Burtie van Zyl, ZZ2
• Chad VanMatre, JV Smith Companies
• Kellie Weaver, Dulcinea Farms
• Justin Whitcomb, Veg Fresh Farms
• Corey Williams, R.S. Hanline Inc.
• Candace Wilson, Monsanto
For more information on speakers and program details, visit www.pmafoundation.com/emerging-leaders/.