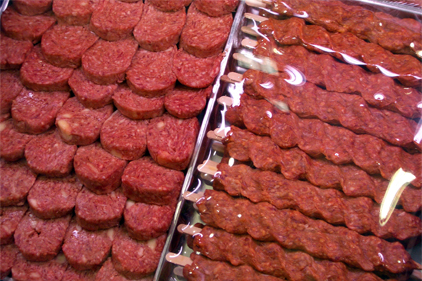 The North American Meat Institute Foundation (NAMIF) has released an updated version of its Yellow Pages, a meat and poultry consumer resource guide that provides information and answers to commonly questions about meat supply, preparation, cooking and nutrition.
In the newest edition, NAMIF discusses the process of how livestock and poultry are raised while describing parts of the inspection system used to ensure safety of the meat supply.
"Yellow Pages is the most comprehensive guide to the basics on meat selection, purchasing, storage, cooking, nutrition and safety," said NAMI President and CEO Barry Carpenter. "This valuable resource is a must-have for any consumer, student and industry professional searching for a complete collection of essential meat information in a single publication."
 Yellow Pages was first published in 1994, and have been updated regularly to reflect the most current data and practices. A copy of the Yellow Pages can be found here.