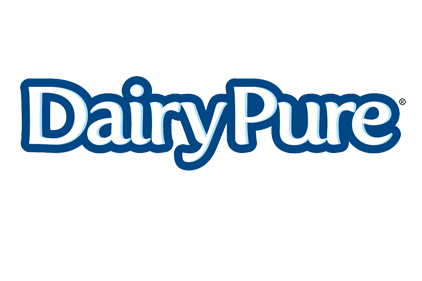 Dean Foods announced the launch of its national branded milk product "DairyPure", a new label that combines its 31 regional products under one brand to strengthen the company and promote the quality of its product, according to the Associated Press. The company will use the new label in addition to its regional labels.
The DairyPure brand is backed by the company's five-point purity promise that boasts the milk contains no artificial growth hormones; is tested for antibiotics; continually quality tested to ensure purity; only from cows fed a healthy diet; and is cold shipped local dairies.
"We're passionate about the purity of our milk, which is why we ensure DairyPure milk meets our Five-Point Purity Promise," said Ralph Scozzafava, EVP, chief commercial officer for Dean Foods. "With DairyPure, we will continue to deliver the fresh, high-quality milk our consumers have always enjoyed from their trusted, local dairies."
 The Dallas-based Dean Foods is the nation's largest processor and direct-to-store distributor of fluid milk. Brands in the company's portfolio include TruMoo, Alta Dena, Berkeley Farms, Country Fresh, Dean's, Garelick Farms, LAND O LAKES milk, Lehigh Valley Dairy Farms, Mayfield, McArthur, Meadow Gold, Oak Farms, PET, T.G. Lee, Tuscan among others. In all, the company has more than 50 local and regional dairy brands and private labels. According to the Associated Press the company currently operates 68 facilities with more than 17,000 employees.