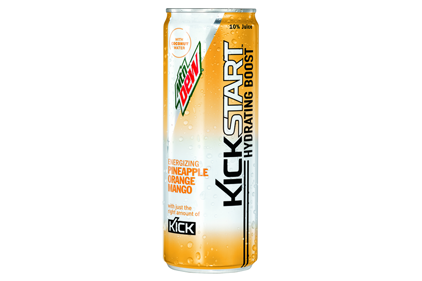 This week Nielsen announced its 12 US Breakthrough Innovation Winners for 2015 which included nine food and beverage products from big names such as PepsiCo, MillerCoors, Kellogg's and Kraft Foods.
"Breakthrough Innovation winners identify opportunities in consumers' lives and fulfil unmet desires," said Rob Wengel, senior vice president, innovation, Nielsen. "Today, consistently successful innovation is not a pipedream but a choice available to creative leaders.  We uncovered the science of creating breakthrough innovations and winning in this dynamic and highly competitive market."
This year's food and beverage winners included:
-Atkins Frozen Meals, Atkins Nutritionals
-Lunchables Uploaded, Kraft Foods
-Monster Energy Ultra, Monster Energy Co.
-Mountain Dew Kickstart, PepsiCo
-Müller Yogurt, Muller Quaker Dairy (PepsiCo)
-Redd's Apple Ale, MillerCoors
-Special K Flatbread Breakfast Sandwiches, Kellogg's
-The Red Bull Editions, Red Bull
-TOSTITOS Cantina Tortilla Chips and Salsa, Frito-Lay (a Division of PepsiCo)
 According to Nielson, the awards celebrate companies that are changing category dynamics, and not just conforming to them. In order to find the winners, Nielsen studied 3,522 consumer products that were introduced to the market in 2013 and determined which products had truly broken through in their categories that were sustained two years later. This year's Breakthrough Innovation Project identified 12 that met the Nielsen requirements for distinctiveness, relevance and endurance to earn the top spot.