Michael Kuebler (pictured), technical director of North America distribution testing at Smithers Pira in Lansing, MI., guides a team of packaging experts who analyze the true impact of the supply chain on a given package. He also serves as the Testing Council Chair for the International Safe Transit Association (ISTA) to help the industry identify best practices and testing procedures that will efficiently support the packaging development process.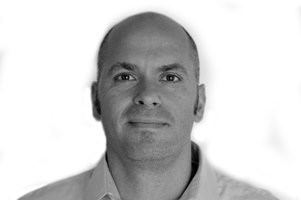 He recently took some time to share his insights into Amazon's impact on packaging, creating sustainable packaging that also works well, and the most important things to consider when developing new packaging.
How should companies weigh performance, cost and sustainability initiatives? Is one more important than the others?
Kuebler: Companies should take a total cost view when evaluating materials, sustainability goals and performance by leveraging high quality predictive tools.  We often see that various operations within a company are functioning in silos with one group focused on cost reduction, another focused on reducing damage and another focused on sustainability objectives. A decision by one group can affect all the others and can also cause an increase in damage rates and nonsaleables.
Material reduction savings are quickly lost when the material's performance is sacrificed beyond what is required to get the products to the consumers in good condition.  Nothing is more costly than shipping a product twice.
In turn, sustainability gains from new packaging materials or packaging material reductions can be quickly lost if the packaging's performance is reduced past what is required to get the products to the consumers.  Sustainability goals should encompass all inputs, including fuel costs, handling, etc., used to get a product to the consumer.
In order to truly optimize packaging performance, various business functions need to understand the cost implications across the full supply chain, which can be achieved through distribution testing.
How can CPG companies achieve sustainable packaging, but also ensure their packaging will do its job?
Kuebler: The ideal process is to first understand the current effects of the supply chain on the product's packaging. Which packaged products are being delivered in good condition and which are not?
Second, companies can leverage laboratory testing to replicate the known results found in the real-world environment.  By zeroing in on the causes of damage or packaging failure, we can develop a custom test protocol from which revised packaging concepts can be tested. These concepts can use new materials, less materials or unique designs that would help to meet sustainability goals.
Through the testing of multiple packaging concepts, the process can benchmark those that will perform well in the real world.
With Amazon entering more and more into the grocery delivery service, packaging consultants have been talking about how CPG packaging might have to change (i.e. more lightweight, more compact, etc.). How do you think this will effect packaging in the future? And how can companies best optimize their packaging for this type of retailer?
Kuebler: The challenge with the eCommerce supply chain is that it is much more variable with regard to the shipping hazards that may present themselves.  Movement from distribution centers through bulk shipping down to individual packaging that goes through small parcel shipments to the consumer's door present multiple handling points and techniques. Factoring in these variables underscores the importance of finding a lab that understands these dynamics and can design a program to match a specific product's supply chain challenges.
Also, from a cost perspective, etailers are trying to reduce the dimensional volume of packaged shipments due to new pricing strategies by both UPS and FedEx.  This initiative is good for the environment but could potentially reduce the protective performance of the packaging and increase damages.
Standards bodies like ISTA and commercial testing providers like Smithers Pira are working together to understand the variability in the eCommerce supply chain and the best methods to predict the effects of it on packaging. Through the ISTA Advocate Research and Value Delivery Program, the industry is conducting research to narrow down variables and understand new test methods that could properly predict packaging performance in the real world. 
Smithers Pira experts focus on specific products and leverage our knowledge of the supply chain to develop testing methods that are customized for a given client situation.  
What is most important in determining if F&B packaging will hold up? Is it the strength of the adhesives, the type of material used?
Kuebler: The critical factors will vary by product and shipping method. We are seeing a lot of issues arise because the sidewall rigidity of packaging hasn't been adequately evaluated.  Most companies develop minimum stacking requirements but don't always assess the unit load's ability to withstand horizontal forces.  This issue is growing in importance as more sustainability and material reduction initiatives are being initiated.
What kind of testing is important when developing new packaging? 
Kuebler: There are several common testing techniques used to properly assess packaging performance:
Compression: How will the package withstand the weight in stacking scenarios over time? Creep (the slow deformation of the package over time) can be studied to understand the strength of the package.
Drop: Is the package resistant to various impacts?  This is critically important if the package is traveling through retail or eCommerce channels.
Vibration: Can the package withstand vibratory motion with regards to abrasion damage? This damage could include either structural damage in the materials or visual defects relative to the printing on the package that would be deemed unacceptable by the seller.
Shock: When unitized, is the product packaging stable enough to make it through the supply chain?
What is the number one thing Food and Beverage companies should be considering when developing new packaging?
Kuebler: As food and beverage products are palletized (unit loads) for movement through the supply chain, producers must truly understand the effects of package material and design changes relative to the forces experienced during stacked warehousing and transport. If the effect of creep and sidewall rigidity are not properly assessed, a unit load's instability could cause significant product loss or personal injuries to handlers.
For more information: Smithers Pira, 517-322-2400, mkuebler@smithers.com, www.smitherspira.com.