In February we looked at the available tools to track and trace products throughout the supply chain; that is, what occurs outside a manufacturing facility. But what about keeping track of products within the confines of the plant? That is: Ingredients that come in the door, are combined in a recipe and go out the loading docks. What happens within a facility is easy to track, right? Well, if that were the case, why were 47% of FDA recalls and 24% of USDA recalls in 2021 caused by undeclared allergens on the label, according to FMI?1
Of course, these numbers don't account for recalls due to metal, plastic or other fragments contained in the food—or recent issues like CIP/detergent chemicals contained in beverages due to improper CIP/cleaning procedures.2 Any of these incidents can damage the brand. (For more on CIP, see this month's article, "Make CIP an Integral Part of Your Process.")
Internal inspection equipment, labeling machines, RFID equipment, real-time locating systems, optical code reading systems and software help to reduce the damage from recalls by making it possible to track product in smaller quantity lot numbers—so when a recall is necessary, less product has to be recalled—as was the case with the beverage contaminated with cleaning chemicals noted above.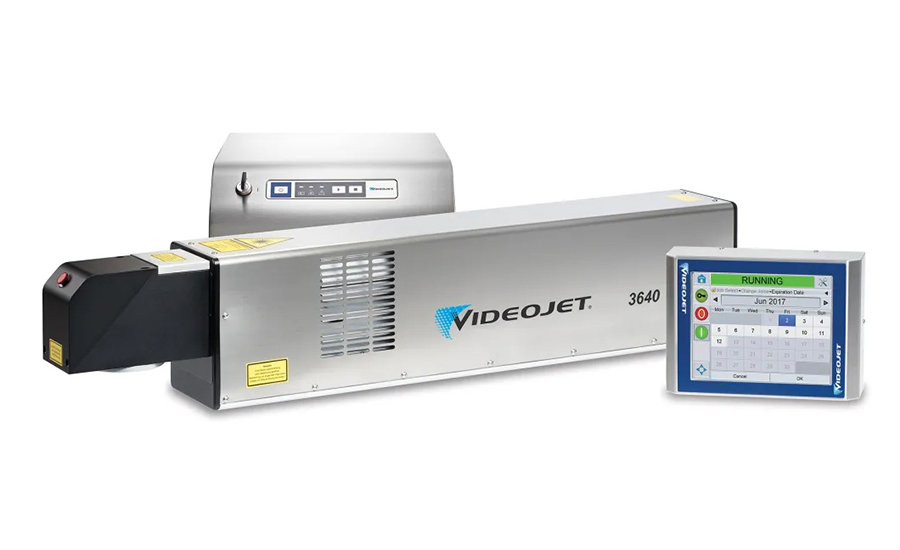 Tracking in House
"Smart manufacturing technology is making track and trace a truly end-to-end operation—providing visibility throughout the supply chain and production operations," says Jim Bresler, director of product management, food & beverage at Plex Systems. Smart manufacturing solutions today allow processors to trace product within the four walls of a manufacturing facility through all levels of WIP—from supplier receipts to customer shipments.
Quality management systems (QMSs), says Bresler, provide lot track and trace capabilities, which can rapidly trace lots from source to destination or vice versa. QMSs usually integrate with ERP and MESs, tying together data from across enterprise operations.
Most hardware on the plant floor—from inspection and vision systems to process control and date-code label printing systems either include their own software or work with user-supplied software to extend the capabilities to trace products on the plant floor. Some inspection equipment manufacturers—Fortress Technology included—integrate secure, automatic logging of all such information into their systems.
To assist processors in gathering real time data, Fortress conveyor, gravity, pipeline and combination metal detectors are equipped with optional machine sensors to provide signals to control everything from reject confirmation to bin doors, air pressure, infeed and more, says Eric Garr, regional sales manager. Performance data reflecting these sensors can be viewed in the reports generated by Contact Reporter, a proprietary software tool that gives users quick access to metal detectors.
When I visited new plants, it wasn't uncommon to see Videojet label printing equipment applying lot and date codes to products as they passed by on high-speed packaging lines. According to John Nobers, director of pharma, medical and industrial track & trace, Videojet provides technologies, service and support for complete integration of printers, lasers, software and vision systems to print and verify variable data including lot and batch numbers, promotional and serialized codes. "We also provide expertise to food processors who are looking to manage and trace inventory, promotions or recalls," says Nobers.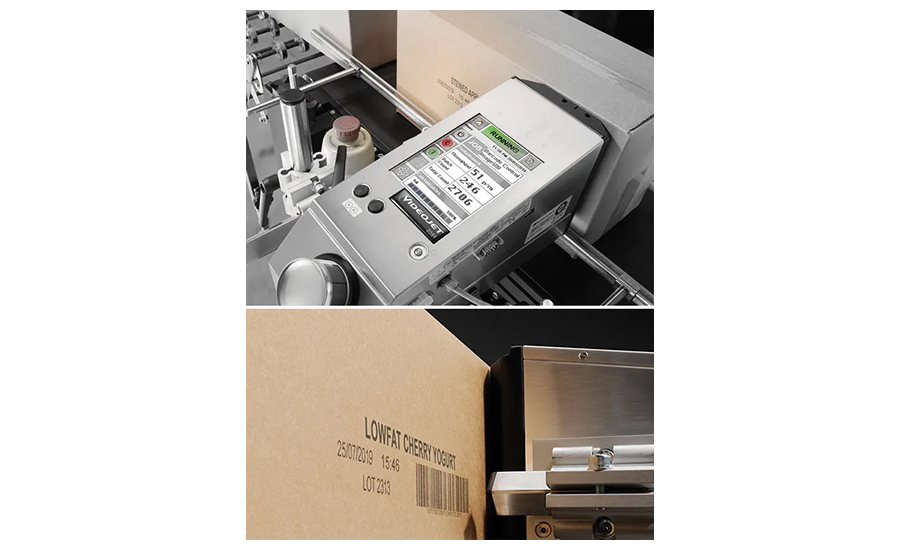 Zebra Technologies provides labeling, barcode and radio frequency identification (RFID) sensing solutions that track product movement throughout the receiving, manufacturing, packaging and shipping processes across the supply chain. According to John Wirthlin, industry principal – manufacturing, transportation and logistics, "The data that our solutions capture is integrated with backend enterprise resource planning (ERP) manufacturing and warehouse management systems to provide visibility to these critical workflows and support regulatory requirements."
Jeff Snyder, identification and locating sales specialist, Siemens Digital Industries Process Automation DCP, breaks down the company's in-plant tracking technologies into three main categories:
RFID
Real-time locating system (RTLS) based on radio waves
Optical code-reading system (OID), capable of recognizing 1D codes (barcodes) or 2D codes, such as data matrix codes
The company offers a comprehensive selection of readers, antennas, and tags within its SIMATIC Ident and RTLS portfolio, providing identification solutions and integration with plant systems.
The Where and When of Products in the Plant
Identification and locating solutions are used when one must know the location of products and components at any given time. The answer to the question, "What ingredients are where and when," can quickly and reliably be answered with machine-readable, automated and contactless identification systems that synchronize virtual data streams in IT systems with the actual flow of goods. This helps ensure maximum transparency—not only in production processes but also in logistics and warehousing, says Ulli Thornton, product marketing manager for ident and locating, Siemens Digital Industries Process Automation DCP.
For certain foods, this has become more critical than ever. In recent FDA rules, FSMA 204 requires that key data elements (KDE) like item, lot number, expiration date and origin information be encoded in a two-dimensional (2D) barcode, says Zebra Technologies' Wirthlin. These data elements can be read by handheld and fixed barcode readers, fixed industrial scanners and RFID equipment. These devices consume these data elements and are then communicated from shipper to receiver throughout the multiple handoffs and transformation events in the supply chain.
Each product and its production process will have many areas of information capture and inputs on data collection to incorporate into food safety and track and trace, says Videojet's Nobers. By employing more interoperable identification technologies, production software and processes, a marking and coding provider can help food processors achieve a strong foundation and adapt to new customer and food safety needs. Videojet equipment and traceability software can be integrated with the ERP, MES, WMS or production planning systems to capture ingredient data collected for a product, job production information in process, and packaging and warehousing transactions as a product continues the process to point of sale.
While having all this data and KDEs is important, Wirthlin argues that ensuring the condition of the ingredients and end product are even more so when products arrive at their final destination. "Zebra provides environmental sensors such as temperature sensing labels and data loggers that can be added to labels and shipments to help ensure products remain within temperature parameters during transport and in inventory. These indicators alert edge workers with a visual indication when there's a temperature excursion. This allows workers to address excursions in near real-time, thus helping to eliminate waste," says Wirthlin.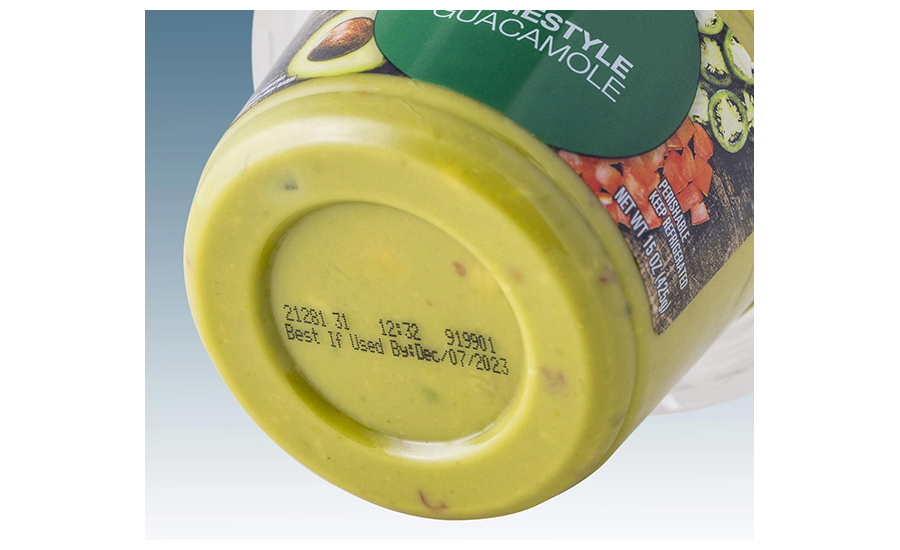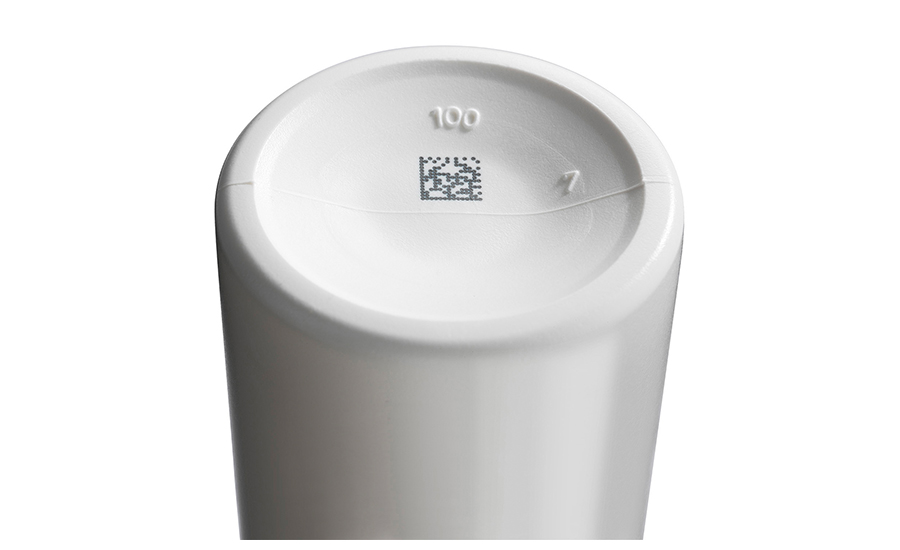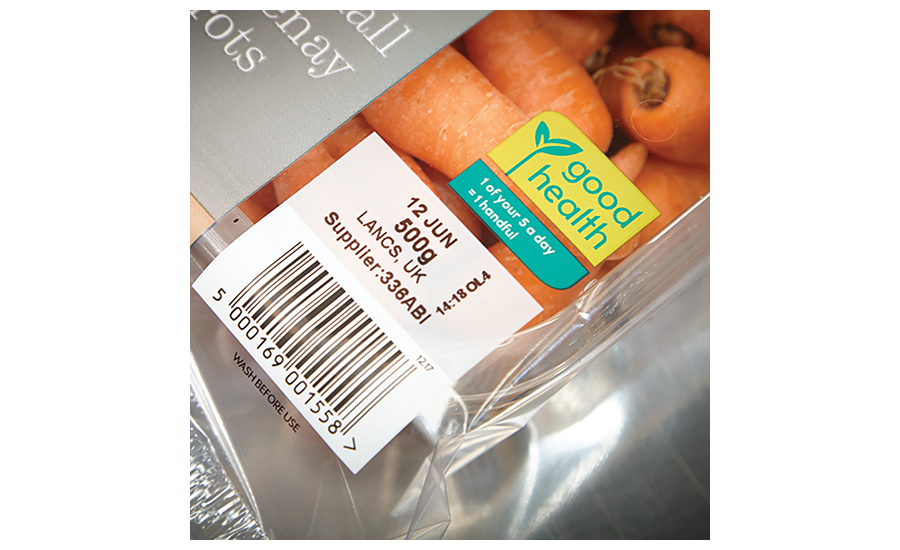 All photos are courtesy of Videojet
Where is Data Stored?
Typically, data is collected by edge workers during the receiving process and stored in the organization's backend MES and ERP systems—and then leveraged during the manufacturing, inventory and shipping processes, says Wirthlin. This data is then transmitted downstream, along with the physical shipment, so the receiving organization can plan for the receipt of the shipment and aid in processing the incoming assets. "Data from up- and downstream suppliers can certainly be leveraged to enhance recipe data, but the physical location of the different data elements is irrelevant given the wide adoption of cloud storage," says Wirthlin.
"RFID tags affixed to any container, asset or manufactured component can hold any manner of complex data in structured memory regions," says Siemens' Snyder. RFID-based and RTLSes are powerful mechanisms for gathering decision-making data, particularly work-in-process (WIP) improvement decisions.
Depending on the hardware and software used, data can be stored in a central location where it can be accessed by the various systems that might make use of it, e.g., a higher-level system such as an MES, ERP, JIT recipe management systems, LIMS or any other system for operational optimization, adds Snyder. Data can be stored either on-premises or in the cloud, depending on user preferences and policies.
Various approaches to data storage are used and can include simple shared databases, local plant servers and cloud-based systems, says Videojet's Nobers. "Understanding the customer process and data management needs, we work with them to employ our foundational production line software, Videojet CLARiSUITE or our advanced line control software, Videojet IMprints, to communicate and/or monitor these systems."
Videojet's partners, like Loftware, also offer software solutions that can help with inventory control in the warehouse space (WMS integration) and manage the production of labels, says Eric Davis, Videojet national account manager.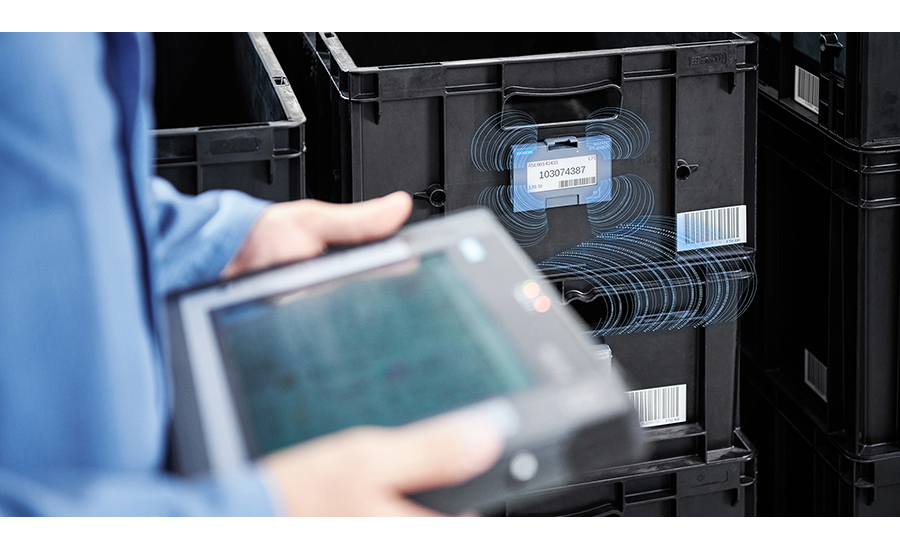 Date and Lot Codes, et al
Many food products have a "use by date" (DLC) to indicate an expiration date, says Siemens' Thornton. Not every product has an expiration date, so not every product requires a stamp on the packaging. When DLCs are required, they must be included on the packaging received by end consumers.
Lot codes are also used to provide traceability for products, adds Thornton. Lot codes are particularly useful for grouping certain production batches in the event of a product recall. Recalls are typically confined to distinct lot code(s), and if these codes are not used, there is no way to recall specific product batches. In this case, a very broad recall is required, which can be excruciatingly expensive and damaging to a brand.
Tracing batches inside a production facility varies from company to company. Many still use paper travelers, some utilize 1D or 2D barcodes, while others use RFID and/or RTLS technologies, says Snyder.
When to apply codes depends on the packaging type and process, says Nobers. A product is most often identified with a date code, use-by date, process date, etc. when it is in its final sellable package. "The coding process can be alphanumeric or bar code (1D/2D/QR) based, use static or variable content, and be enabled to complete internal or external tracking as defined by the food manufacturer or product," adds Nobers.
"Alphanumeric codes are still the most common, but savvy customers are starting to employ 2D codes to better track their products through the manufacturing process and to help them confirm that the correct version of packaging is being used," says Videojet's Davis.
"Data elements such as lot number, expiration dates, etc. are captured during production runs but the timing of those captured events may vary based on the workflow, regulatory requirements and environmental factors," says Zebra's Wirthlin. "The FSMA 204 regulation does not cover all food and beverage products and does not dictate label standards."
Many industries use legacy data encoding and label formats, adds Wirthlin. These are proprietary and work well within that organization's ecosystem. However, the adoption of global data and label standards are needed so trading partners can communicate efficiently. The GS1 organization is responsible for establishing label and data standards, and those standards are required to comply with FDA regulations. In addition, a standard data transaction, Electronic Product Code Information Services (EPCIS), was established to provide a consistent way to capture data elements of every transaction between trading partners.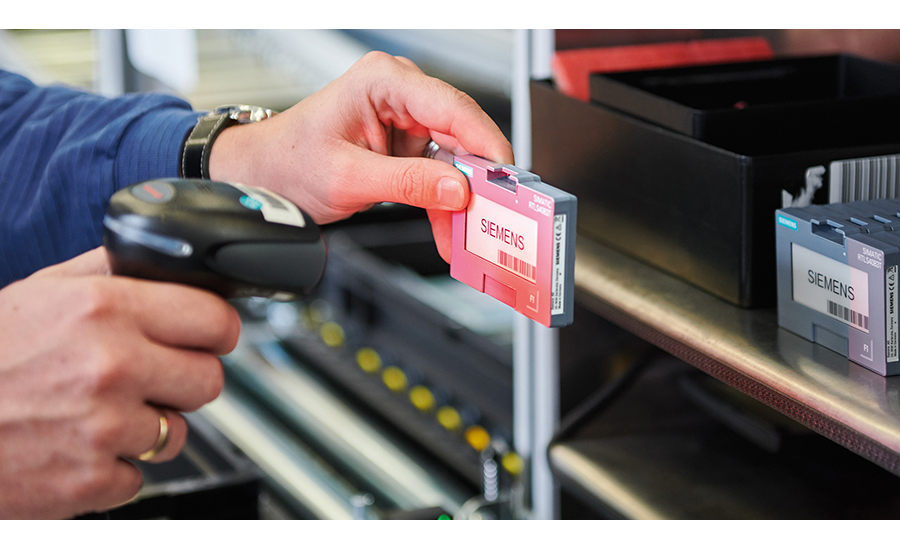 Label Printing: From Offset to Digital
Like book printing today, the process has moved from large four-color offset and flexographic systems to one-off print-on-demand systems. "Offset lithography is often used for large or flat items, such as uneven packaging, folding cartons and large labels," says Snyder. For many years, the go-to printing method for flexible packaging material and high-volume labels was flexographic or "flexo" labeling, but offset lithography is now more technically and cost-effectively viable for these applications. Digital printing is relatively new and is often used in short-, medium- and long-run product packaging. Gravure and screen printing are also sometimes utilized in the packaging industry, adds Snyder.
"There is a wide variety of label printing options to fit all sizes of packaging," says Wirthlin. The most common, and efficient, printer used on production lines is a print-and-apply system. These systems print and encode product, case and pallet labels and apply them directly on an asset as it moves along an assembly line or conveyor system without human intervention. There are also industrial and desktop printers that can print labels that need to be applied manually at a fixed workstation. Today, mobile label printers allow workers to attach labels wherever they're needed.
Nobers outlines the types of printers available today for applying date and product codes:
Continuous inkjet (CIJ) printers print on most packaging surfaces including plastic, glass, wood, metal, film, foil, labels, paper and paperboard. While standard CIJ printers print in a lower resolution not used for certain bar code applications, specialty high-resolution CIJ printers can achieve machine-readable bar codes in micro print applications.
Thermal transfer overprinters (TTO) print in high resolution on flexible films before the package is formed; they also print on labels before they are affixed to products.
Thermal inkjet printers print in high resolution on paperboard cartons, HDPE, film, foil and labels.
Laser marking systems (CO2, fiber, UV) mark in high resolution on most packaging surfaces including plastic, glass, wood, metal, film, foil, labels and paperboard.
Case coding solutions, including large character inkjet printers and print and apply labelers, add codes to cases and cartons
Verifying Printed Lot/Date Codes
Regulatory agencies such as the FDA require that DLCs and lot codes are readable by end consumers, says Snyder. "While pharma companies take this requirement very seriously using machine vision technology, such as optical character verification, to ensure legible and accurate date and lot codes, food manufacturers may not employ the same stringent standards. Regardless, date and lot codes should be placed in an area where machine vision systems and consumers can read the code."
"Optimal verification takes place right after a code is printed to ensure the code's quality and to reduce waste or error," says Nobers. Depending on the product-specific requirement, scanning and vision systems have the ability to check for code presence or text legibility, or to complete OCR/OCV inspection. This capability is used for 1D and 2D bar codes, human-readable codes, QR codes and label content inspection. Videojet's Laetus Vision systems can be configured and positioned to inspect different aspects of the print, the label, or the product itself. If required, multiple vision systems can be deployed to provide 360-degree inspection, adds Nobers.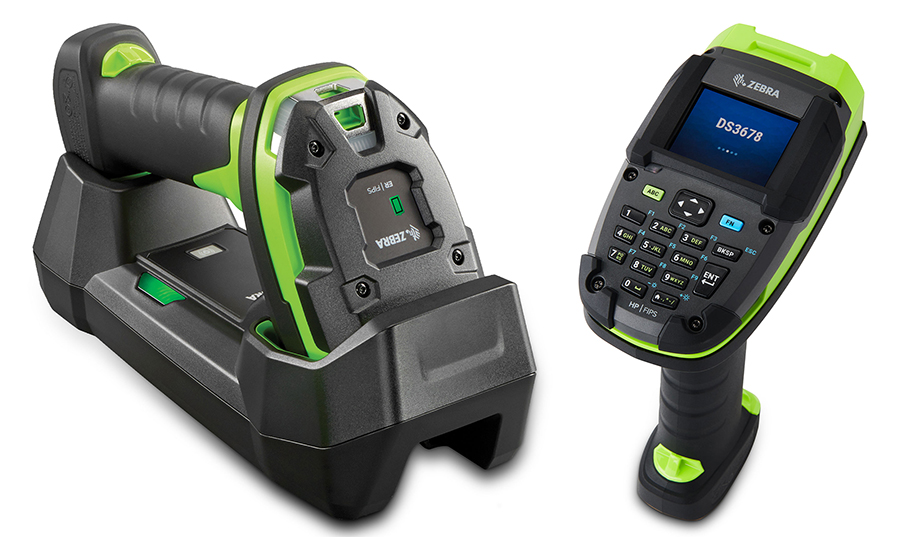 "A barcode scanner can be used to easily select the code to be printed on the product when there are changeovers to a new film/packaging material. This code can be tied to production and product schedules for specific lines," says Carl Chaplin, Videojet product manager.
Finally, fixed industrial scanners that leverage the latest machine vision software can interpret human readable data that isn't encoded into a barcode, says Wirthlin. "Machine vision software learns how to interpret these data elements by training the software where to look and what to look for. This is done by taking several images that the software's algorithm's use to accurately interpret the required data. Artificial intelligence and deep learning are also used to understand how to deal with quality issues and other anomalies."
Resources:
[1] "Navigating Food Allergen Labeling Requirements," Adam Friedlander, MS, CFS, Manager, Food Safety and Technical Services, FMI; 10 FEB 2022.
[2] "Kraft Heinz is announcing a voluntary recall of Capri Sun Wild Cherry Flavored Juice Drink Blend Beverages Due to Potential for Chemical Contaminants," FDA web site (FDA.gov), published 16 AUG 2022.