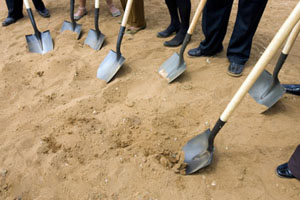 The J. R. Simplot Company will build a state-of-the-art potato processing plant in Caldwell, ID. Site preparation is anticipated to begin next May with startup expected by spring of 2014. The 380,000-sq.-ft. plant will replace the company's existing potato processing plant in Caldwell.
Dorada Foods opened a 180,000-sq.-ft. chicken processing facility in Ponca City, OK. The company is one of three suppliers of chicken products to McDonald's in the US. 
Chobani has picked Twin Falls, ID as the home for its new $100 million yogurt production facility.
Sara Lee opened a state-of-the-art manufacturing plant in Kansas City, KS. The 200,000-sq.-ft. facility processes sliced deli meats under the Hillshire Farm and Sara Lee Deli brands. The plant uses robotic systems that provide "no-touch" processing from the initial raw meat phase to the finished product. The new facility reduces processing time by 50 percent compared to conventional operations. While the unit needs half the employees as a conventional facility, the $140 million plant created 255 new jobs.
Smithfield Packing Company will expand its facility in Kinston, NC. The project represents an $85.5 million dollar investment over a three-year period and is expected to create 330 new jobs. 
Unique Pretzel, located in Muhlenberg Township, PA, will expand its manufacturing space and add three 50-ft. flour silos.