IPPE
International Production & Processing Expo Update: Discounted admission for poultry growers, increased services for international meat attendees
Twenty percent of attendees were international last year.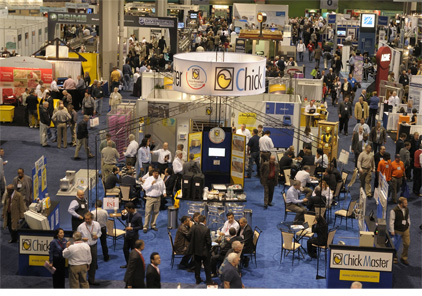 The International Meat Expo (IME) and the International Poultry Expo (IPE), both components of the 2013 International Production and Processing Expo, have announced increased services for international attendees and reduced admission for poultry growers. IME will offer simultaneous translation of education sessions covering food safety issues, a breakdown of the latest regulatory requirements, an examination of the impact of a food safety event and the latest information on the global food safety initiative for its international contingent, which constituted 20 percent of 2012 attendees. The IPE announced that poultry growers and producers would pay a reduced rate of $5 for conference registration, representing a $55 discount. The combined show will take place from January 29-31, 2013 at the Georgia World Conference Center in Atlanta, GA.


I want to hear from you. Tell me how we can improve.