Members of the Meat Industry Hall of Fame Class of 2012 were announced. Among the honorees was the late Bobby Hatoff, former president of Chicago's Allen Brothers meat company and a leader in the consolidation of the National Meat Association and the North American Meat Processors Association that created NAMA. Other honored members include:
Bill Fielding, leading executive with Cargill, Inc.; ConAgra Fresh Meat; Creekstone Farms Premium Beef, LLC; Meyer Natural Foods; and HeartBrand Beef 
Ellard Pfaelzer, Sr., founder, Pfaelzer Bros. (posthumous recognition) 
Ellard Pfaelzer, Jr., CEO (retired), The Bruss Co. 
Fred Usinger, president, Usinger's Famous Sausage (posthumous recognition) 
Dave Theno, PhD, senior vice president (retired), Jack in the Box, and CEO, Gray Dog Partners, Inc. 
Dave Wood, CEO, Harris Ranch
Jim Hodges, executive vice president, American Meat Institute, and president, American Meat Institute Foundation 
Mohammad Koohmaraie, PhD, CEO, meat division, IEH Laboratories and Consulting Group 
Steve Krut, CEO (retired), American Association of Meat Processors 
Herb Lotman, founder, Keystone Foods (retired) 
Marvin J. Walter, founder, Dayton Road Development Corporation (posthumous recognition).
Brasil Foods S.A. and Group Carbery announced the formation of a 50/50 whey processing joint venture. The $50 million investment will use Carbery's technology to process whey generated at Brasil Foods' cheese manufacturing facilities. 
Barry Callebaut AG appointed Peter Boone as the group's new chief innovation officer. The company also announced the building of a factory for chocolate and compounds in Eskisehir, Turkey.
The Hain Celestial Group Inc. closed the acquisition of Premier Foods plc's portfolio of packaged grocery brands including Hartley's, Sun-Pat, Gale's, Robertson's and Frank Cooper's—along with its Histon manufacturing base in Cambridgeshire, UK.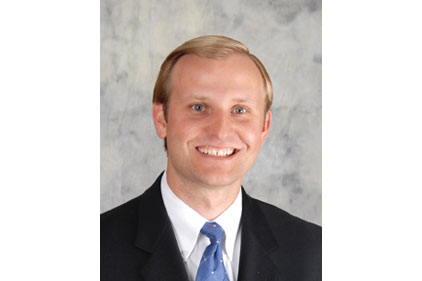 Corey Rosenbusch
Corey Rosenbusch
, vice president of the
Global Cold Chain Alliance (GCCA)
, was promoted to president and chief operating officer of GCCA and its core partners. GCCA is comprised of four core partner associations: the International Association of Refrigerated Warehouses, the World Food Logistics Organization, the International Refrigerated Transportation Association and the International Association for Cold Storage Construction.
Kellogg Company announced the election of Mary A. Laschinger, senior vice president of International Paper (IP) and president of IP's xpedx distribution business, to its board of directors. 
Mondelez International, Inc. announced an expanded effort to make its coffee business more sustainable. Coffee Made Happy will invest a minimum of $200 million to empower one million coffee farming entrepreneurs by 2020. 
Coesia Group signed an agreement for the complete acquisition of Oystar North America, Inc. from Oystar Group. Oystar NA has revenues of over $200 million and two US-based sites in Davenport, IA and Covington, KY.
Cargill signed an agreement to sell its cultures and enzymes business to Royal DSM in an all-cash transaction for a total enterprise value of 85 million. 
Royal DSM agreed to acquire Fortitech, Inc. After completion, which is expected before the end of the year, the company will be part of DSM's Human Nutrition & Health business. 
DuPont Packaging announced a call for entries in the 25th DuPont Awards for Packaging Innovation. Entry forms and guidelines are available at www.packaging.dupont.com. The deadline for entries is Feb. 28, 2013.  
Maple Leaf Foods entered into a definitive agreement to acquire the Puratone Corporation, a Manitoba hog production company, for approximately $42 million including livestock, facilities and interests in some joint ventures.