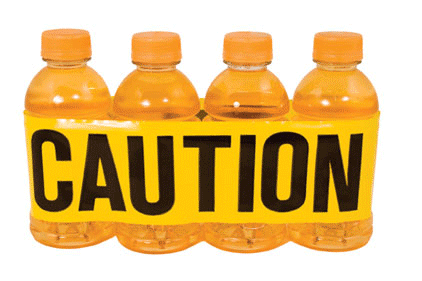 Three lawmakers have called on more than a dozen energy drink manufacturers to explain the rationale for making their energy drinks and to provide data about their ingredients and claims in marketing campaigns. The letters were sent by Reps. Ed Markey (MA), Dick Durbin (IL) and Richard Blumenthal (CT).
The letters were sent to companies including Living Essentials, LLC; Red Bull; PepsiCo; and Monster, following previous letters sent by the Congressmen to the Federal Trade Commission (FTC) and FDA. Investigations continue concerning the safety of these products, the disclosure of ingredients and the marketing of energy drinks.
The energy drink industry has come under scrutiny after a recent FDA release of several reports of deaths and injuries in which the drinks were mentioned—and among new data showing a rise in emergency room visits for complications related to energy drinks. For example, a new survey of hospitals shows that from 2007 to 2011, ER visits related to the consumption of this class of products doubled from 10,000 to 20,000.
"As new products and new patterns of energy drink use are emerging, we are working closely with the FDA to strengthen our understanding of the potential health impact of these products," says Senator Dick Durbin, who first called for FDA to investigate energy drinks in April 2012 following the death of 14 year-old Anais Fournier.  "Energy drink companies can partner in our effort by being forthcoming about the ingredients in their products and the processes they use to determine those ingredients are safe."
"There is very clearly a lack of understanding about the health effects of energy drinks and their ingredients especially on children and adolescents," says Senator Richard Blumenthal, who has also been investigating energy drinks and FDA oversight. "Energy drink makers are mistaken if they believe they have escaped regulatory oversight to safeguard consumer health."
The letters to the energy drink companies ask the manufacturers to answer whether they believe their products are conventional food products or dietary supplements because the two classes of products are regulated differently by FDA. The letters also ask for the ingredients and amounts of stimulants, as well as studies that back up health or other claims made in the marketing of these products.