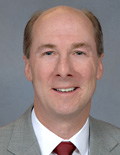 Tom Egan, vice president, industry services, PMMI
After nearly two years of waiting, the food and beverage industry is finally starting to see the new regulatory landscape take shape. FDA recently released the first two food safety standards that stem from the Food Safety Modernization Act (FSMA) passed in January of 2011. With these two rules presented for 120 days of public comment, manufacturers can better understand how they will be impacted in four different areas: compliance of existing equipment, purchase of new equipment, training and documentation.
The first rule requires any holders of food intended for sale in the US (manufacturers, processors and packers) to identify hazards, take steps to minimize these hazards, monitor procedures, implement methods for recording results and have contingency plans in a written document. The second rule sets enforceable safety standards for the production and harvesting of produce on farms, requiring them to identify routes of microbial contamination – including water sources, animal health and hygiene, equipment, tools and buildings.
While many manufacturers in the dairy and protein industries have procedures in place to meet these provisions, producers of dry foods – such as baked goods, snacks, confectionery products and produce have not been subjected to as many stringent regulations surrounding microbiological inspection. Though they meet current safety standards, they may have further to go to ensure their documentation, training and equipment will be in compliance with these new rules. FE talks with Tom Egan, vice president, industry services for PMMI about FSMA compliance.
FE: How do the proposed rules affect existing and new equipment?
Tom Egan: The new provisions under FSMA contain no grandfather clause for existing equipment. All equipment must be brought up to code with no exceptions. In order for manufacturers to minimize potential sources for microbiological contamination, they must eliminate surface areas where water can pool and ensure equipment is easy to thoroughly sterilize. The prevention of cross-contamination is also critical. Food allergies, such as intolerances to gluten and peanuts, can be dangerous and even fatal. For manufacturers that produce multiple products or flavors using different ingredients, modular components can be a time-saving solution for making the grade.
Companies looking to maintain their existing equipment should collaborate with suppliers on retrofits, upgrades and guidance on how to streamline production in a way that complies with new regulations.
Manufacturers in need of new equipment can also look to suppliers for recommendations. Additionally, a number of industry groups provide resources specific to packaging operations, which have come under the microscope just recently amid the passage of FSMA. For example, the SQF Code is a HACCP‐based food safety and quality management system that utilizes the National Advisory Committee on Microbiological Criteria for Food (NACMCF) and the CODEX Alimentarius Commission HACCP principles and guidelines.
 
FE: How should manufacturers account for these changes when training employees?
Tom Egan: Any changes to equipment and sanitation standards will bring about necessary changes to the training of operations teams. Anyone with access to the production line must not only be aware of upgrades or new machines and how to operate them, they must also be trained in what to look for when inspecting for microbiological growth or potential sources of contamination. Suppliers can also provide valuable guidance on streamlining this process, direct training and on-site support to ensure adherence to new regulations. 
Updated signage and instructions make up another critical aspect to properly equipping the workforce for compliance to the new standards. These materials should be aligned with the new standards in a consistent and comprehensive style.
The Alliance for Innovation and Operational Excellence (AIOE), established by PMMI and the Grocery Manufacturers Association (GMA), has dedicated a committee to developing standards for guidance documents to ensure a uniform interpretation of regulations across all food and beverage manufacturers.
FE: How do the new FSMA rules affect documentation?
Tom Egan: Perhaps the most widely impactful element to the new FSMA rules is the mandate for more extensive documentation. Manufacturers must identify hazards, plans for prevention and contingency plans in the event of contamination. They must also demonstrate that those plans extend to their suppliers.
For many food and beverage producers, this means advancing their track and trace capabilities. This is especially true for produce manufacturers. Documenting the collection of produce and how it travels from the farm to the fork is a very challenging process. In addition to being able to identify potential contamination hazards, produce growers and processors will have to implement systems to identify the origin of their products down to the field and collection date. Here again, suppliers of these technologies can provide guidance on solutions that can work with their operations without hindering efficiency.
Food safety will be a primary focus at PACK EXPO Las Vegas 2013 (September 23-25; Las Vegas Convention Center, Las Vegas, NV) where 1,900 exhibitors will display the latest processing and packaging technologies. Additionally, The Conference at PACK EXPO, which runs concurrently with the show, will provide programming focused on the latest challenges and developments in food safety.