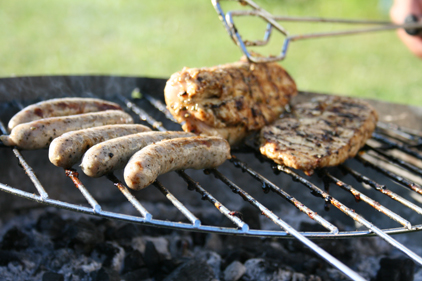 With the start of football season, grills around the country heat up for weekends of tailgating. Despite their different team allegiances, when it comes to what's on the grill, Americans are in agreement, reports the results of the 25th annual Weber GrillWatch Survey.
Once again, hamburgers took the top spot as America's favorite tailgating fare at 71 percent, with hot dogs (45 percent); and brats (36 percent) coming in a distant second and third place.
Other noteworthy survey results included the rise in popularity of vegetables among tailgaters which was up 3 percent from last year.
Weber said while portable grill models were the top choice when it came to grilling away from home, nearly one-third of grill owners take along a full-size model (31 percent).
The average tailgate party cost grill owners $122 and more than one-half of owners surveyed who attended a tailgate said they did not actually go to the game.