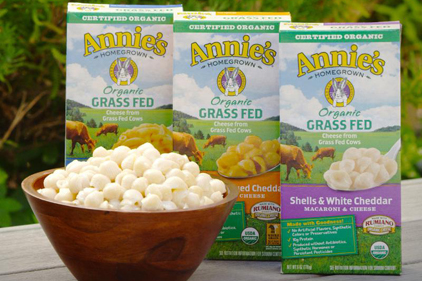 A month after the initial announcement in September, General Mills has completed its acquisition of Annie's, Inc. to expand its organic portfolio.
The global food company will purchase all issued and outstanding shares of common stock of Annie's at $46 per share. The transaction was reportedly valued at approximately $820 million.
California-based Annie's Inc., known as Annie's Homegrown, was founded in 1989 and markets more than 145 natural and organic products. Known for its line of branded macaroni and cheese products, the company had net sales of $204 million in the last fiscal year.
Annie's will join other General Mills natural and organic products including Cascadian Farm, Muir Glen, LARABAR and Food Should Taste Good brands.