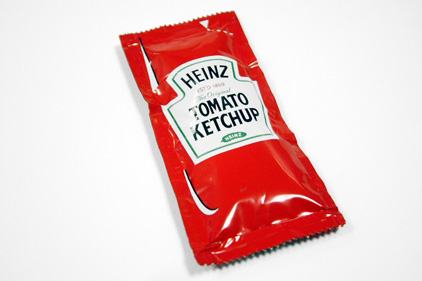 Adding a kick of spicy chili pepper and garlic, the H.J. Heinz Company is bringing the heat with its new ketchup flavor blended with Sriracha that will be available starting this month.
"We are thrilled to announce that Heinz Tomato Ketchup Blended with Sriracha Flavor will join the beloved Heinz Ketchup portfolio," said Joseph Giallanella, brand manager of Heinz Tomato Ketchup. "Building off of our successful line of flavored ketchups, fans told us that they would love another bold take on their favorite condiment."
Giallanella said the company expects the flavor to pair well with existing consumer favorites like cheeseburgers, French fries, chicken and eggs while offering a new way to spice up other recipes.
 The new flavor capitalizes on a growing preference for spicy foods—Sriracha in particular—among US consumers. The product joins Heinz's line of existing flavored ketchups that include Heinz Tomato Ketchup blended with jalapeno, balsamic vinegar and Heinz Hot & Spicy Ketchup Blended with Tabasco Brand Pepper Sauce.