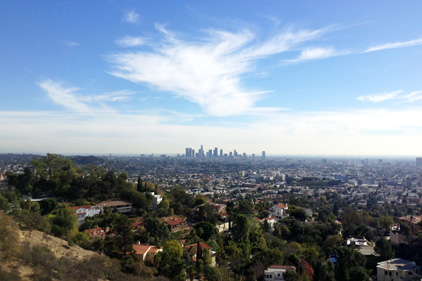 The anti-obesity non profit Alliance for a Healthier Generation and a coalition of some America's biggest beverage companies began work at four Los Angeles area neighborhoods as part of an initiative to help reduce beverage calories consumed by 20 percent per person by 2025.
The community initiative is a component of the national program developed last fall by the Alliance, The Coca-Cola Company, Dr Pepper Snapple Group, PepsiCo and the American Beverage Association (ABA) to decrease beverage calories in the American diet.  Los Angeles and Little Rock are the first two cities announced in the community effort. Ultimately ABA says, 10 cities will be part of the community initiative.
The four Los Angeles neighborhoods in the community initiative, announced in partnership with community leaders and organizations, are East Los Angeles, Boyle Heights, Lincoln Heights and El Sereno. Neighborhoods were selected based on decreased interest or access to lower-calorie and smaller-portion beverages.
The companies will seek changes through the use of making more beverage options available at stores, providing incentives for consumers to try lower-calorie or smaller-portion options and displaying awareness messages at stores. In addition, the alliance and companies will engage with community leaders to better understand each neighborhood's challenges.
"Our companies are going to work in a very focused, deliberate manner with these communities to create interest in beverage options that can help them cut their calories," said Susan Neely, president and CEO of the ABA. "This begins by offering more no- and low-calorie as well as smaller-portion choices, but also finding innovative ways to encourage consumers to try these products.  We are going to test and learn so we can truly transform the beverage landscape through solutions that work."
 Last September, the alliance, founded by the American Heart Association and the Clinton Foundation, and the beverage companies announced an agreement to reduce beverage calories consumed per person nationally by 20 percent by 2025.